Wednesday, 21 April 2021
The Stories of Stadio Olimpico for the 2020 European Cup
By db-admin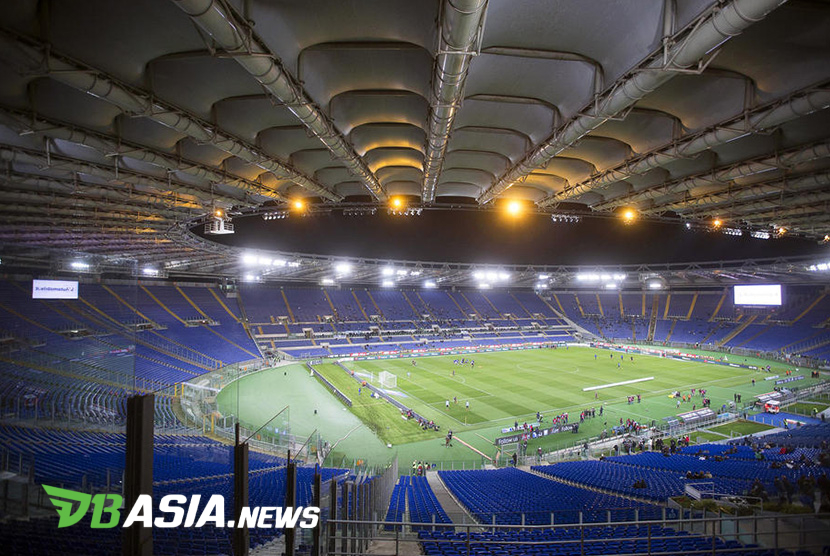 DBasia.news – La Citta Eterna (The Eternal City). That's how Rome is described in the poetry of Tibullus or Tibul Albiy who lived 20-50 years BC. The city of Rome is timeless and is likened to the Eternal City with the construction of buildings there.
Tibull lived in the era of Octavian Augustus (former Emperor of Rome). In this era, the buildings in Rome that were previously destroyed were rebuilt and restored.
Regardless of war, rebellion, rioting, the City of Rome will always be rebuilt and getting stronger. That is the origin of the nickname the Eternal City of Rome.
In Rome there are many historical places that become tourist shelters ranging from the Sistine Church, the Trevi Fountain, Castel Sant'Angelo, Foro Romano, the Colosseum, and not to mention the proud stadium of the Italian capital: the Stadio Olimpico.
Used jointly by two Serie A clubs, Lazio and Rome, the Stadio Olimpico will be the main headquarters that will be used in the 2020 European Cup group A stage. Italy hosts a group containing Turkey, Wales and Switzerland.
Stadium History
Since it was officially opened in 1953, the Stadio Olimpico has been renovated four and five. The details were in 1937 when it was still called Stadio dei Cipressi, then in 1953 it was named Stadio dei Centomila, then in 1960 with the name Stadio Olimpico, and from 1990 to the last in 2008.
The stadium capacity was increased to 70,634 spectators. Apart from being used as a football stadium, the Olimpico is also used as a season concert stage (before the corona virus pandemic). The concert record occurred in June 1998 when more than 100,000 spectators attended Claudio Baglioni's concert.
Historical Moment
Aged over 68 years, the Stadio Olimpico has often hosted major tournaments and even big game finals, so playing European Cup 2020 is nothing new for Roma citizens.
Some examples of tournaments with Rome as host and held at the Stadio Olimpico are the 1960 Summer Olympics, the 1968 and 1980 European Cups, the Champions League finals in 1977, 1984, 1996 and 2009, plus being one of the stadiums used at the 1990 World Cup.
There were so many historical moments that happened in the stadium and the Olimpico became the "death witnesses" of that history. The four most memorable are the 1968 European Cup final between Italy and Yugoslavia (Italy won 2-0).
Then there was also the 1990 World Cup final in West Germany against Argentina (West Germany won 1-0), as well as two Champions League finals in 1996 between Juventus against Ajax Amsterdam and in 2009 between Barcelona against Manchester United.
The schedule for the 2020 European Cup at the Stadio Olimpico
Group A Elimination
Turkey vs Italy (11/06)
Italy vs Switzerland (16/04)
Italy vs Wales (20/04)
Quarter-finals (03/05)