Thursday, 24 June 2021
The Story of the Unbeaten Italian National Team in the Euro 2020 Group Phase
By db-admin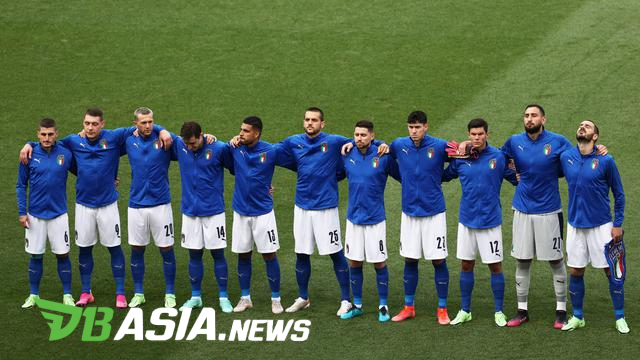 DBasia.news – Seven goals, no goals conceded and a perfect nine points. That's the trace of the Italian national team's journey in the group phase of the 2020 European Cup with a hat-trick of consecutive wins.
Italy is in Group A of Euro 2020 along with Switzerland, Turkey and Wales. By bringing bitter memories of being absent at the 2018 World Cup, Italy brought reinassance alias revival at the 2020 European Cup.
Sure enough, under the direction of Roberto Mancini, Italy won three consecutive wins against Turkey (3-0), Switzerland (3-0), and finally against Wales (1-0). In the match against Wales, Italy did not field its best troops.
Mancini opted to rotate the Italy squad and they were still ahead of Wales to win from Matteo Pessina's goal. The depth of the Italian squad that makes Mancini satisfied.
"I'm very happy to see that I changed eight players, but the team played well, could have scored more goals against a very defensive team," said Mancini after the game against Wales.
The title favorite champion is pinned to Italy and they have proven the worth of that status. It took a step back to 2000 to see Italy sweep through their first three group games with a win at the European Cup. What happened then?
Dino Zoff Era era
Italian football legend and legendary goalkeeper, Dino Zoff coached the Italian national team from 1998 to 2000. In his last year coaching Italy Zoff had a squad of talented young and senior players.
Francesco Totti, Alessandro Del Piero, Gianluca Zambrotta, Alessandro Nesta, not more than 26 years of age. They were combined with senior players like Paolo Maldini, Ciro Ferrara, Angelo Di Livio and Antonio Conte.
Italy without the injured Christian Vieri and Gianluigi Buffon. They are in Group B with Turkey, Belgium and Sweden. Just like in 2020, Italy also swept three group matches with a win.
Italy won 2-1 over Turkey, 2-0 over Belgium and 2-1 against Sweden: conceded two goals and scored six goals. Italy's journey in the knockout phase also ran smoothly from the quarter-finals to the final.
Italy defeated Romania in the quarter-finals through goals from Francesco Totti and Filippo Inzaghi, then in the semifinals were held to a goalless draw by the Netherlands in normal time and won 3-1 on penalties.
When they arrived at the final which was held in De Kuip, Rotterdam, Italy failed to beat France and lost in the extra round with a score of 1-2. Had excelled from Marco Delvecchio's goal, France rose and turned to win from goals from Sylvain Wiltord and David Trezeguet.
Different eras also different situations faced. Italy currently does not have many senior players in its squad, because Mancini relies more on young players who are hungry for success, but that could be the key to success for him at Euro 2020.