Friday, 22 May 2020
Thibaut Courtouis Can't Wait to Continue La Liga
By db-admin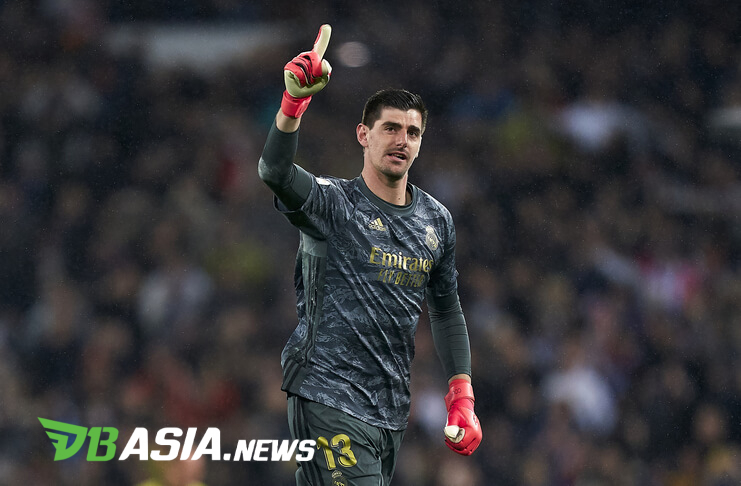 DBasia.news – Real Madrid goalkeeper Thibaut Courtouis said he couldn't wait to continue La Liga competition this season. LaLiga has been suspended since last March due to the corona pandemic.
But now news is circulating that the rest of the La Liga match can be resumed in June. This is reinforced by all the Spanish League contestants doing training in preparation for the competition.
No exception, Real Madrid, who have entered their second week of training together.
With the potential for resumption in mid-June, Courtois said he couldn't wait to get back to playing and winning the match.
"Everyone hopes to restart LaLiga and continue to fight to win it," he told Real Madrid TV quoted by Sportskeeda.
The goalkeeper brought in from Chelsea added that he was happy to have returned to training.
Especially being able to train with his colleagues at Los Blancos as he used to do before.
"We can't wait to get back to training after two months, together as a team and even though it's a little different, it's always nice to go back to Valdebebas to undergo training,"
"Training at home is different, but I think everyone is doing well, everyone is doing what the coach says and everyone is fit, everyone is strong enough." he said.
He felt fortunate again to be allowed to do training under the direction of Real Madrid goalkeeping coach.
"The goalkeeper was lucky because we were allowed to do training with the goalkeeping coach last week."
"This week, it allows small groups, teammates to shoot us, at least, and you feel it is a real session." he concluded.