Monday, 21 June 2021
This Is the Figure of Billy Gilmour, the Best Player in the England vs Scotland Match
By db-admin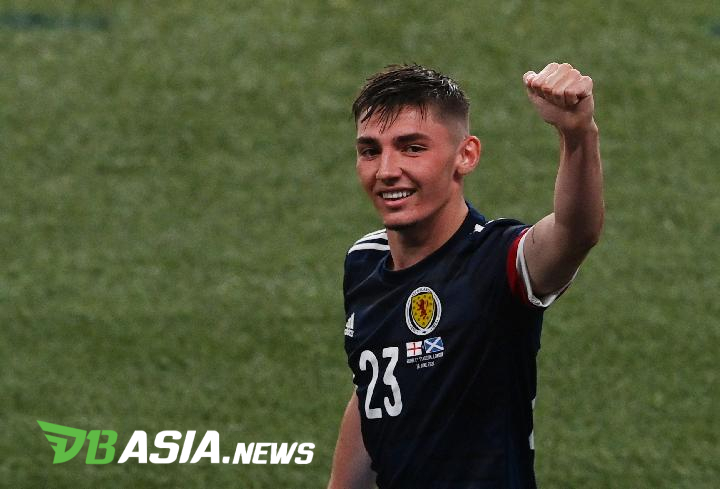 DBasia.news – Scottish national team midfielder Billy Gilmour was named man of the match or UEFA's version of the best player during his team's Euro 2020 Group D match against England. He appeared charming in the match which ended in a 0-0 draw at Wembley, London.
For Billy Gilmour, the match against England was not only his debut in a prestigious tournament, but also his first appearance as a Scotland starter. Despite his lack of experience, Gilmour proved himself worthy of being a pillar in the Scottish midfield.
Throughout the game he tirelessly ran in almost all corners of the pitch to stop many of England's attacks. Gilmour's persistent performance even invited praise from Dutch defender Patrick van Aanholt who compared him to French midfielder as well as Gilmour's senior at Chelsea, N'Golo Kante.
"Scotland looks good, their solid game is very different. Billy Gilmour is basically N'Golo Kante," wrote Van Aanholt via his Twitter account.
Van Aanholt's comments cannot be separated from his experience facing Gilmour when the Netherlands were balanced by Scotland 2-2 in a warm-up match ahead of the tournament.
Gilmour's brilliant appearance also did not go unnoticed by his seniors in the Scotland squad. "He is extraordinary. For a young man to come into this condition and dare to receive the ball, comfortable controlling it, his knowledge and intelligence is fantastic. He will continue to improve and get better," McGregor said as quoted by UEFA's official website.
Meanwhile, Robertson said Gilmour was ready to make as many appearances as he wanted for Scotland. "He's from a different class. I spoke to him at the hotel this afternoon to confirm his feelings. After the chat I actually felt a boost of confidence.
Gilmour, who turns 20 this month, would not have been in the Scotland squad had Ryan Jack and Kenny McLean not injured. But against England, which was his third appearance for Scotland, he seemed to have appeared at the top level for years.
His composure on the ball, range of passes and tenacity invite admiration. No wonder the Scottish fans gave a rousing welcome when Gilmour came off the field in the 76th minute.
Despite not appearing in full, Gilmour's performance impressed Scotland coach Steve Clarke, but was not surprised. "We knew before putting him in he could play, it just got the moment right, tonight was his big moment and he took it and nobody was surprised by that, certainly not in our camp," he said.
"They (England) need Billy Gilmour," said Graeme Souness, a football observer who is also a former Liverpool player and manager. "England need a maestro. The best player on the pitch. For a midfielder to never lose the ball during a game is incredible."
Gilmour has only made 22 first-team appearances for Chelsea, having joined from Rangers in 2017 as a 16-year-old. He almost always impresses in his limited minutes.
Despite being substituted 14 minutes from time, Gilmour completed more successful passes than any other Scot (40 passes), with a 91 per cent success rate. Imagine, he only got the wrong bait four times. He has also won the ball eight times from the opponent's possession, more than any other player on the field.