Thursday, 26 September 2019
UEFA Appoints St. Petersburg to Host the 2021 Champions League Final
By db-admin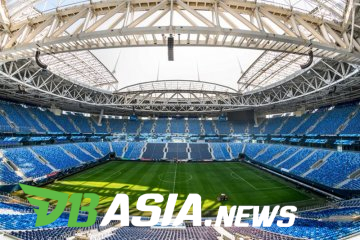 DBasia.news –  European soccer's governing body UEFA announced that the Champions League final in 2021 will be held in St. Petersburg, Russia.
Regarding the selection of locations for the finals, UEFA not only considers the demand for match tickets but also emphasizes the availability of hotel rooms and transportation infrastructure.
This has an impact on the number of cities in Europe that can hold such big matches.
"The chosen arena has mobility, decent hotels, and other things. The problem that we have, and maybe a problem everywhere, is sometimes hotels take advantage of the fact that the Champions League final is held in certain cities," said UEFA president, Aleksandar Ceferin.
Ceferin admitted it was difficult to influence or intervene in such matters. So he hopes the selection of cities with a mature hotel chain is expected to provide many options for visitors or football fans.