Tuesday, 28 September 2021
Winning over Chelsea, Pep Guardiola has learned from their mistakes
By db-admin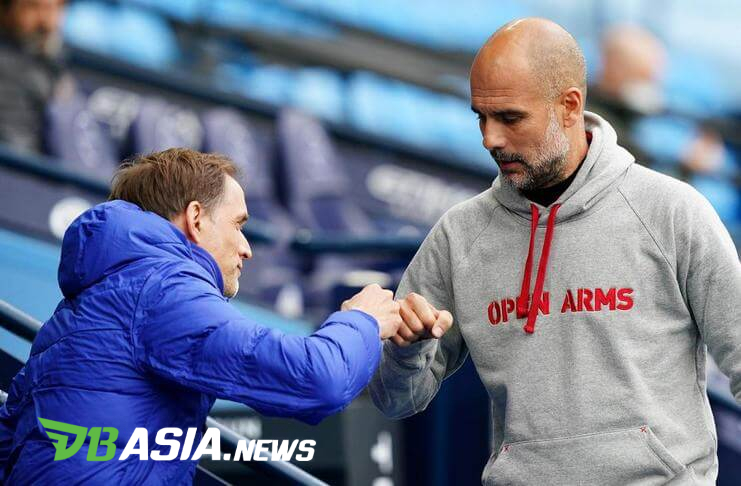 DBasia.news – Manchester City performed brilliantly when they defeated Chelsea 0-1 at Stamford Bridge in the continued Premier League, Saturday (25/9) WIB. Finally, Pep Guardiola was able to beat Thomas Tuchel who in the last three meetings defeated him.
Apparently, there are still lessons taken by Tuchel from his mentor Pep Guardiola. The lesson is that failure can be a valuable asset in the future.
In the last three meetings, Tuchel managed to beat Guardiola. No wonder Tuchel is said to have the key to overcoming Guardiola's City.
Even in the Champions League final, Guardiola completely changed the tactics he had used. Yes, in the Champions League final, City can be said to have changed faces. All done by Guardiola to serve Tuchel.
Now, Guardiola is again facing an opponent who is considered to have an anti-City 'formula'. Moreover, the opponent is now more dangerous because he already has a productive goal machine in Romelu Lukaku.
So what will Guardiola do? Will he return to seeking new tactics to respond? The answer, City is going back to basics. They continue to make possession of the ball as the main weapon.
From the first minute, Guardiola's men immediately controlled the rhythm of the game, forcing Chelsea's players to wait in their own defensive area. While the City trio, Jack Grealish, Gabriel Jesus, and Phil Foden are active in Chelsea's defense area, taking turns acting as false nines.
Like previous matches, Chelsea assigned N'Golo Kante to guard Kevin De Bruyne. However, as has become the standard of City's game, if this happens, then the two full-backs become the motor of attack. And this is what happened.
In this match, there was one brilliant move that was made by Guardiola. Namely by placing Bernardo Silva as a deep-lying midfielder. In this position, Silva and Rodri dictate the tempo of the game.
Long story short, City dominated the midfield. Domination that forced Chelsea to play long balls and kept Lukaku isolated up front. As a result not a single shot can be released by Chelsea.
Manchester City's victory at home to Chelsea can be one proof of Guardiola's expertise. In addition, the theory that Tuchel already has the key to suppress Guardiola seems to have been dispelled.